Fast Heat's reliable, inexpensive Mica Band heaters are best suited for uses involving low to moderate temperatures. Mica Bands are also offered in a wide variety of termination and clamping styles.
Fast Heat's Mica Bands feature thin construction and high quality insulation for effective heat transfer and excellent dielectric qualities.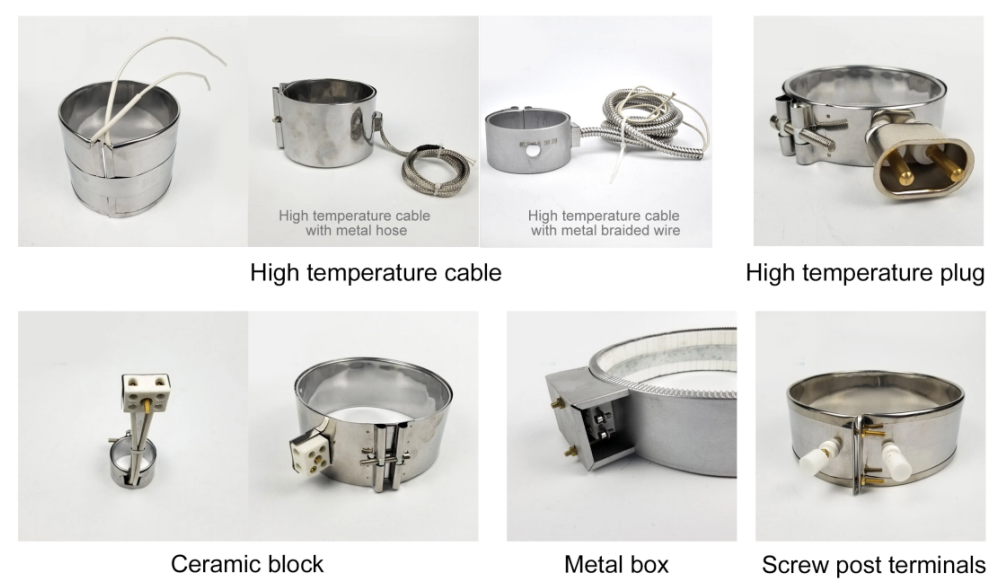 Features & Benefits
Highest quality Mica used in all designs.

Thin construction for maximum heat transfer.

All bands are accurately rolled to the specified diameter for optimum contact.

Oxidation-resistant metal enclosures.
Technical Specification

Value

Wattage Tolerance

+5%, -10%

Resistance tolerance

+10%, -5%

Voltages available

240V, 220V, 120V, 110V. Others available on request.

Max operating temperature

482oC (900oF)

Max watt density

4W/cm2 (25W/in2) recommended

Min / Max diameter

25mm (1 Inch) / 1525mm (60 Inch)

Min / Max width

19m (¾ Inch) / 460mm (18 Inch)

Options

All band heaters available with earth wire.

Moisture and water resistant seals available.

240V ac standard. Other voltages available on request.

Terminal connectors with or without terminal boxes available.

Various plug options available.

Bands can be manufactured as 1 piece or 2 piece construction.

Ordering Information

To order any Mica band heater, please provide the following details: Inside Diameter, Length, Wattage, Voltage, Lead Length, Lead Style.

Delivery

7—10 working days. However, many sizes are kept in stock. Please contact the factory for assistance.
Termination Styles
Metal box
2.Screw post terminals
3. High Temperature Plug
4.High temperature cable